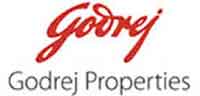 Godrej Properties parent company, Godrej Industries Limited, currently holds 80.26% of their equity share capital. Godrej Industries Limited is the listed flagship company of the Godrej group of companies.
they have completed a total of 23 projects comprising 16 residential and seven commercial projects, aggregating approximately 5.13 million sq. ft. of Developable Area.
Objects of the Issue:
The objects of the Issue are to achieve the benefits of listing on the Stock Exchanges & to raise capital to:
1. Acquisition of land development rights for Forthcoming Projects;
2. Construction of their Forthcoming Project;
3. Repayment of loans; and
4. General Corporate Purposes.
Issue Detail:
»» Issue Open: Dec 09, 2009 - Dec 11, 2009
»» Issue Type: 100% Book Built Issue IPO
»» Issue Size: 9,429,750 Equity Shares of Rs. 10
»» Issue Size: Rs. 462.06 Crore
»» Face Value: Rs. 10 Per Equity Share
»» Issue Price: Rs. 490 - Rs. 530 Per Equity Share
»» Market Lot: 13 Shares
»» Minimum Order Quantity: 13 Shares
»» Listing At: BSE, NSE